John Riley Project
A podcast about Life, Liberty and the Pursuit of Happiness.
About The John Riley Project
A Podcast Exploring Big Ideas
John Riley interviews politicians, community leaders, athletes, coaches, authors and influencers covering a wide range of topics including free market economics, entrepreneurism, politics, leadership, current events, sports and self-improvement.
Life
Your life belongs to you.  What greater wealth is there than to own your life and spend it on growing?  We discuss decisions you make to live a flourishing life.
Liberty
In order to live a life of self ownership, we need the liberty to make choices that are in our own rational self interest.  We explore political topics and current events through the lens of liberty.
Pursuit of Happiness
Are you doing what you love?  Are you living your life according to your own values?  We discuss topics and interview guests about giving their life meaning and joy.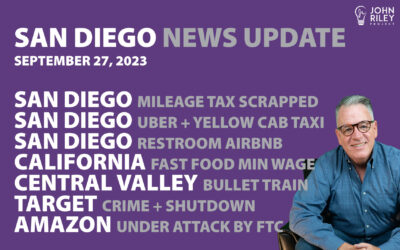 We break down San Diego and national news stories here in the John Riley Project. Topics include the SANDAG mileage tax, Uber, public restrooms, minimum wage for fast food, CA Bullet Train update, Target shutting down stores, Amazon monopoly?, and the looming...
We discuss living your life on your own terms, having the political freedom to make your own choices, and a variety of topics that give life meaning and joy.
While mass media tend to call any increase in prices "inflation" the definition of inflation is simply "the decline of purchasing power of a given currency over time."(1) Economist Milton Friedman explained: "Inflation is always and everywhere a monetary phenomenon,...
Lessons with money. When I was young, I was terrible with money. I never had enough. I always owed somebody something. I didn't save. As soon as I earned money, I spent it right away. Oh, if I knew then what I know now…. You can avoid the mistakes I have made. I never...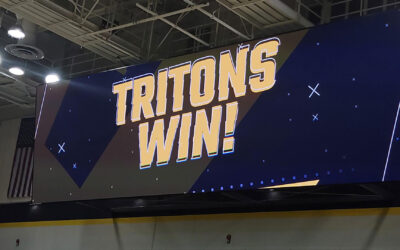 The impossible has happened. The University of California, San Diego, now competes athletically at the highest level in college sports: Division 1. UCSD now pursues the highest form of human goal achievement in the laboratory, in the classroom, and now on the athletic...
Join the John Riley Project – Insider's Group
Our closed Facebook group offers bonus content not available in the regular podcast.  Answer a few easy questions to gain access.