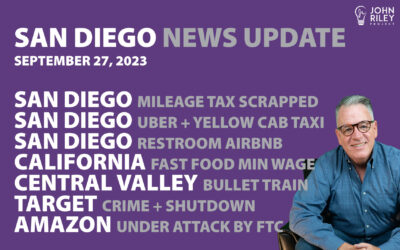 We break down San Diego and national news stories here in the John Riley Project. Topics include the SANDAG mileage tax, Uber, public restrooms, minimum wage for fast food, CA Bullet Train update, Target shutting down stores, Amazon monopoly?, and the looming...
read more
Join the John Riley Project – Insider's Group
Our closed Facebook group offers bonus content not available in the regular podcast.  Answer a few easy questions to gain access.